A new school year brought us some fresh faces. We're grateful for our passionate volunteers and staff from around the community who are changing lives every day!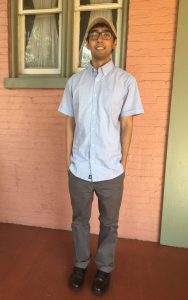 Jerry Tran joins us as our Social Media & Communications Intern in the Development Department. He's a senior at York College majoring in professional writing and minoring in creative writing. A York native, he brings his experience in digital media, graphic design, and public relations to help the department promote all that CA does!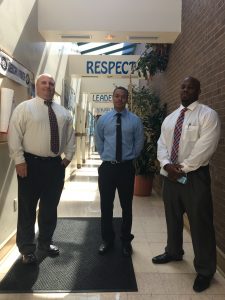 David Newby (left), Jarred Grimes (middle), and Michael Kitchen (right) all joined the Charter School staff and fit in perfectly with the CA culture!
Mr. Newby joins us as a science teacher, having made a complete career switch from the insurance industry. Mr. Newby was formerly with Kelly & Associates Insurance Group in Maryland.
As one of several Charter School case workers, Mr. Grimes manages the individual cases of a number of Charter School students. He comes from Gaudenzia, a rehabilitation center for mental health and substance abuse treatment, where he worked with young men to help them overcome their illnesses.
Mr. Kitchen is CA's new In-School Suspension Monitor. He previously worked at Silver Oak Academy in Maryland as a life skills and health/P.E. teacher. He also worked as an independent living counselor, so he brings plenty of experience to his new position at CA!