Every year, a hardworking group disperses across the county inspiring others to make a difference. Are you already on their team to make great things happen in York? Well, let us extend that invitation to you either way.
The folks you might have met at your job are from United Way and when you support them you help Crispus Attucks, too. For more than 90 years United Way has been addressing the complex issues in our community and improving the lives of those who face these challenges. Their community fund helps 74 programs at 36 partner agencies, we are grateful to United Way for connecting us with generous, caring people like you.
Please consider improving lives in our community by donating to United Way today.
Your donations to United Way support 5 Crispus Attucks programs: Active Living Center, Early Learning Center, Center for Employment & Training, Rising STARS After-School Program, Rising STARS Summer Camp. Here are a few of the hundreds of stories from the people you've helped with your United Way donations.
Superheros on Work Placement
Super heroes inspire our programs every day. Everyone has a favorite superhero. For some superman was the greatest. Some of the most inspiring words he ever said were shared through an iconic actor who played him. Christopher Reeves said, "Your body is not who you are. The mind and the spirit transcend the body." Reeves believed in his ability to help society despite being paralyzed in an accident. His words are particularly inspiring for our staff at the Center for Employment & Training after working with Jason.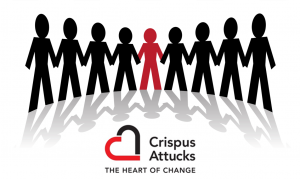 Last spring, Jason participated in Compass, our in-school employment training program. He, like other participants, was looking for help to gain employability skills and an advantage in finding a job. Unlike other participants, Jason was born with a condition that limits his mobility, making the typical teenage job hunt all the more difficult.   While he was limited in his physical abilities, Jason's bright personality was instantly inspiring to all who encountered him.
Jason talked with his case manager, Mr. Barba, about looking for a job in Hanover working with computers. We accepted Jason into the WAVE program, which allows students to work and earn wages for 90 days at no cost to the employer. Mr. Barba found an opportunity for Jason at Toyota's Lots for Less, where he could help the web sales manager write and post online car listings.
The position was just what Jason wanted, but he still wasn't sure if he could accept. He needed a motorized wheelchair for work. He was also worried about transportation to his work placement, because both of his parents worked and couldn't take him after-school. But if he could get there and he could get around, he knew he could do well with this job. Our WAVE program manager worked hard to coordinate with a para-transit company to get Jason to his placement and he also connected Jason with a donor to get an electric wheelchair stored at his job, allowing him to have full mobility while he worked.
After Jason completed his 90-day work experience, Toyota's Lots for Less of Hanover offered him a job. Jason has now been working at Lots for Less for more than a year. Because of support from United Way, we are able to prepare youth for the workforce all around York County. Please consider joining the United Way team to make great things happen by filling out your donation form today.
Gardening Greatness
We love all types of gardening, but at Crispus Attucks, we do a different type of gardening. We like the kind that involves dirt, like when the Early Learning Center kids use compost barrels to make rich soil and take care of their pocketbook gardens, but what we really like is the gardening that takes care of people's lives.
Right now, Ti'Aja is a 10-year-old girl who joined the Rising STARS youth program last year. We love watching and helping Ti'Aja grow into a responsible and spunky leader in our community. When she entered the program she had a reputation for challenging behavior at school and at home. She joined our drill team to become a South Side Stepper, but she quickly joined the tumbling and cheerleading squads, too.  Ti'Aja loved to perform and she loved the chance to be on these teams. These activities were a big motivator for her to improve her behavior and build her character, so she could keep performing. Her mentor helped Ti'Aja learn responsibility by holding her accountable for her behavior. Ti'Aja's mentor would check in with teachers and family to get advice on any behavior changes that needed to be made.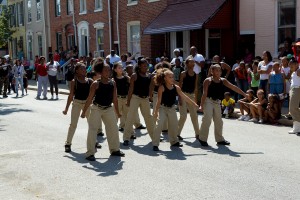 And in our life skills classes Ti'Aja continued to grow her character. She learned about anti-bullying tips, diversity, volunteering, and topics on growing up. Slouched in a booth at Kid's Café, she would listen to professionals share their journey from where they started and how they got where they are today. She would daydream about whether their job was one she would like to do and what kind of future she wants for herself.
Ti'Aja's behavior, and more importantly her character, improved immensely throughout the year. Everybody saw a difference, her teachers, her mom, and our staff were super proud of her progress. And we're excited to see how the skills she's learned in the Rising STARS youth program will help her grow into a future leader. Because of your support of United Way, we are able to shape the character of kids all around York County. You could help children like Ti'Aja by donating to the United Way today.