Crispus Attucks Charter School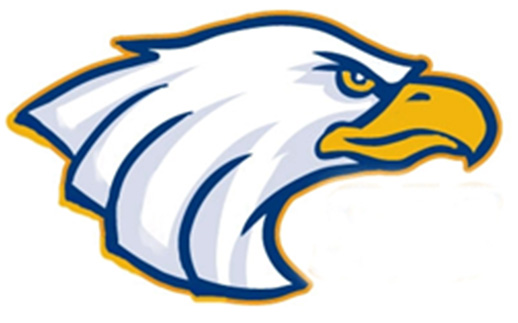 The Crispus Attucks Charter School is designed to give youth the opportunity to earn their high school diploma. Along with academic classes, seniors must participate in Service Site construction training every other week. Students are also required to participate in Mental Toughness. — Jacquie Martino-Miller, Crispus Attucks Charter School CEO
For weather related announcements, Crispus Attucks Charter School updates will be available on WGAL News 8 and Fox 43 WPMT broadcasts and websites.

Applications for enrollment to grade 12 of the Crispus Attucks Charter School are available daily. Please see Ms. Feliciano in the administrative office at 605 South Duke Street for an application.
Para Padres de habla hispana: Si tiene preguntas o precupaciones en cuanto la educacion de sus hijos, por favor comunicase con la Sra. Chris Feliciano al 848-3610 ext. 250 o por correo electronico cfeliciano@crispusattucks.org. Con mucho gusto la Sra. Feliciano lo asistira.
About Our School
The Crispus Attucks Charter School has successfully aligned our curriculum with the Pennsylvania Student State Standards and benchmarks. We were recognized by YouthBuild USA, our national parent organization, for our outstanding program.
The students who enter our program have committed themselves to positive change. They recite our mission statement every morning, with its focus on accepting responsibility and respectable leadership.
The school's aim is to help each student earn a high school education, develop employability skills, provide skills training and ultimately put them in a position to further their education and secure gainful employment. This is done by having a state certified curriculum, and a teaching staff that meets the requirements of the Pennsylvania Department of Education in order to receive a high school diploma. There is a Mental Toughness component that focuses primarily upon self-discipline and positive self-image.
Our constant endeavor to keep that mission alive and growing is established in the following areas and strengths:
Maintain a safe, encouraging, supportive learning environment.
Provide individualized pupil-centered education.
Teach students how to become effective, successful learners.
Motivate and educate students to realize and achieve their highest intellectual potential.
Instill the relevance of education for personal and professional success.
Help former high school dropouts earn a high school diploma by meeting YouthBuild competencies and PDE standards.
Encourage students to pursue post high school education in college, technical, business, or trade schools.
Title IX Statement
Crispus Attucks Charter School shall not discriminate in their educational programs, activities or employment practices based on race, color, national origin, sex (including sexual harassment), sexual orientation, disability, age, religion, ancestry or any other legally protected classification.  This policy is in accordance with state and federal laws, including Title VI of the Civil Rights Act of 1964, Title IX of the Education Amendments of 1972, Sections 503 and 504 of the Rehabilitation Act of 1973, the Age Discrimination Act of 1975, the Americans with Disabilities Act of 1990 and the Pennsylvania Human Relations Act Title IX Statement.
For further information, contact:
Crispus Attucks Charter School
Title IX Officer
605 S. Duke St.
York, PA 17401
(717) 848-3610
Click here for the Crispus Attucks Charter School FERPA Notice
News
     December 23 – January 2 – Holiday for Students and Teachers
     December 23 – 26 and December 30 – January 2—All CACS Closed
     January 3—Mental Toughness Day and Midterm for 2nd Trimester
     January 16—All CACS Closed; MLK Day of Service
     January 23—School Board Meeting

     January 25—1 p.m. Early Dismissal for Staff Training

     February 8—New Student/Parent Orientation 5 p.m.
     February 9-15—Mental Toughness for Prospective Students

     February 16—Last Day of 2nd Trimester

     February 17—No School Teacher In Service Day

     February 20—All CACS Closed; Presidents Day

     February 21—3rd Trimester Begins

     February 24—2nd Trimester Graduates Celebration

     February 27—School Board Meeting

     March 9—Back to School Night/ Parent Involvement Café
Click here for Crispus Attucks Charter School Transition Services for job links and post secondary education opportunities.
Cliquear aqui para conexión de internet escolar sobre servicios de transición de empleo y oportunidades educativos secundarios.
Comprehensive Planning Documents
Click here for the Crispus Attucks Charter School Annual Report.
Click here for the Crispus Attucks Charter School Improvement Plan.
Click here for the Crispus Attucks Charter School Comprehensive Plan.
Annual & Important Items
Click here Parents' Right to Know Information and Highly Qualified Staff Requirements
Click here for information about Title I and Annual Yearly Progress of the Crispus Attucks Charter School
Click here for the Crispus Attucks Charter School Parent Involvement Policy
Click here for the Crispus Attucks Charter School Compact
Click here for our Annual Public Notice of Special Education Services and Programs, Services for Gifted Students, and Services for Protected Handicapped Students
Click here for the Parent Resource Request Form
Click here for a copy of the Crispus Attucks Policy on Homeless Students
Click here for a copy of the Crispus Attucks School Lunch Program Notification
Click here for a copy of the Crispus Attucks Wellness Policy
Click here for a copy of the Crispus Attucks Bullying & Cyber Bullying Policy
Click here for a copy of the Crispus Attucks Grievance Procedures
Click here for a copy of the Crispus Attucks Special Education Policy, Discipline of Students with Disabilities Policy, Behavior Support Policy, Surrogate Parent  Policy, and Special Education Student Confidentiality Policy
Click here for a copy of the Crispus Attucks Student Records Policy
Click here for a copy of the School Lunch Program Non-Discrimination Policy
A continuación en español: Articulos Importantes Anulales
Cliquear aqui para Derechos del Padre Para Obtener y Conocer Informacion, y Los Requisitos de Personal Altamente Capacitado
Cliquear aqui para Artículo Título I y el Progreso Anual de la Institución Educativa Crispus Attucks Charter School
Cliquear aqui para la póliza de Participación de los Padres
Cliquear aqui para Resumen Escolar
Cliquear aqui para Notificación Pública anual para servicios y programas de Educación especial, Servicio para estudiante dotado, y servicios para estudiantes   discapacitados
Cliquear aqui para Centro de Recursos para Padres
Cliquear aqui para la póliza de Estudiantes Indigentes (sin hogar)
Cliquear aqui para la póliza de Bienestar
Cliquear aqui para la póliza de Intimidación y Acoso Cibérnetico
Cliquear aqui para Procedimiento de Quejas
Cliquear aqui para pólizas de Educación Especial
Cliquear aqui para la póliza de Expedientes de los Estudiantes
The Crispus Attucks Charter School Board Members are:
Irene Hudson, President
Robert Redman, Secretary
Louise Reneé Doweary

Gary Lauer
Bonnie Hastings
John McElligott
Joseph Mountain
Michael Newsome
Ashley Ruth
Thaddeus Shaw
The 2015-2016 scheduled Board meetings of the Crispus Attucks Charter School will be held the 4th Monday of each month (unless otherwise noted) at 5:00 pm in the Crispus Attucks Association Conference Room at 605 S. Duke St., York, as follows:
July 25, 2016
August 22, 2016
September 26, 2016
October 24, 2016
November 21, 2016 (3rd Monday due to Thanksgiving Holiday)
December 19, 2016 (3rd Monday due to Christmas Holiday)
January 23, 2017
February 27, 2017
March 27, 2017
April 24, 2017
May 22, 2017
June 26, 2017