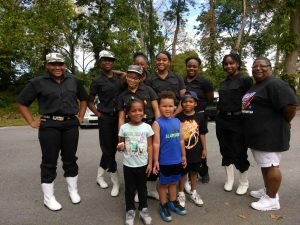 On October 7, at Hoffer Park in Middletown, PA, Crispus Attucks' girls step team, the Southside Steppers, had the honor of performing at a community fundraiser for Kyrie, a seven-year-old boy who recently had open heart surgery. Kyrie's surgery was successful, and he experienced minimal complications, so this event served as a great opportunity to lift spirits and celebrate! Our step team, along with various other performers—the PA Dynasty Cheer Team, Tha' Maniacz Youth Dance Group, and Middletown singer Charles Lee—were at the event helping to raise money for Kyrie's medical expenses while also increasing awareness for children's heart disease.
Catherine Peay, the fundraiser's organizer, had heard of Crispus Attucks and the Southside Steppers through a friend, and the rest is history. According to Peay, our team "did a FANTASTIC job," and they were a hit all around, especially with the guest of honor Kyrie!
Following his surgery and fundraiser, Kyrie is in good spirits and health and has been very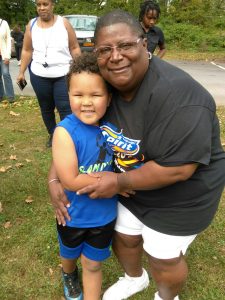 active as he returns to life as a normal kid. "You would never know he had open heart surgery in March," Peay said.