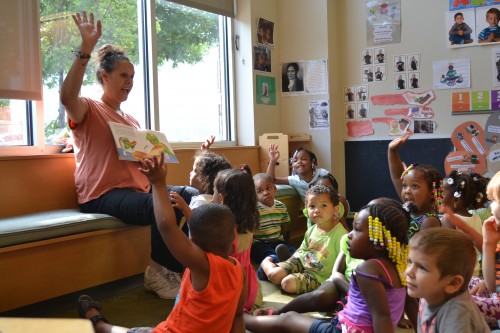 Quality Services
We put your family first with our high quality and flexible services at the Early Learning Center. Your child will grow and learn at our Nationally and State accredited early education center.  Our special activity spaces, like our art, music, and indoor/outdoor play areas, help encourage children to be life-long learners. We offer flexible services with unique benefits that fit your family's needs. We serve children from 3 months up to 12 years old with our quality part-time, full time,  Pre-K Counts, and before- and after-school options. We also provide transportation to and from several schools located in York City.
Trusted Teachers
Our teachers are reliable and believe that every child has potential. Each year our teachers surpass the minimum requirement for education hours. Many teachers have even pursued higher education; currently we have 2 teachers with Masters, 8 with Bachelors, 5 with Associates degrees.
Availability
We are currently enrolling ages 3-5
Let us help your child grow a love for learning in our quality education center.
Enroll your child today. Call 718-9620 to enroll.