Every year we celebrate diversity and service at the Cultural Thanksgiving celebration. This year we honored several community members and one youth for their outstanding impact as a Heart of Change in our community.  Check out this year's winners below.
Michael Breeland

Michael was born in York, PA and holds degrees from William Penn Senior High School, York College of Pennsylvania, and Lincoln University of Pennsylvania.  Michael went on to obtain the following certification: Pennsylvania Student Assistance Certification, Master Addictions Certification and Certification in Reality Therapy.  Michael currently is a Therapist, delivering family therapy services at the Pressley Ridge.
Michael was elected to the School Board of the School District of the City of York and fought to bring about educational equity for the children with the newly formed African American Round Table, serving from 1999-2007.
Michael continues to assist those he serves in a manner that is respectful and appreciative of the diverse backgrounds that they bring with them.
Brandon Carter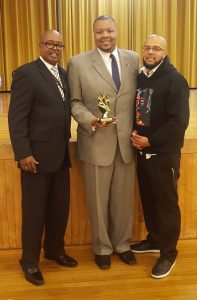 Mr. Brandon T. Carter is a native of Nashville, Tennessee, Morgan State University graduate, and Temple University Master's graduate. He serves as the Executive Principal of William Penn Senior High School. Serving as a positive male role model for his students, Mr. Carter has a strong commitment to promoting character, academic excellence, and equipping young people with the skills necessary to be successful in every aspect of their lives.
He has worked with students with oppositional behaviors, cognitive disabilities at the elementary level. He has been an elementary classroom teacher, core curriculum specialist, and an assistant principal.
Mr. Carter looks forward to continuous improvements in himself and others to increase student achievement and raise the bar of excellence in education through being resourceful, student-focused and solutions-oriented promoting a positive environment.
As one who goes above and beyond the call of duty in whatever he does, Mr. Carter lives his life through the quote, "To the world you may be one person, but to one person you may be the world!"
Willie Green
On July 1, 2013, Mr. Green started his Career at Crispus Attucks with the Center for Employment and Training.
On September 25, 2014 Mr. Green was excited to transition to be a Case Manager for Crispus Attucks Charter School ,a position he currently holds.
He was born and raised in Gettysburg, PA and currently reside in York, PA with his lovely wife Jennifer Green and beautiful daughter Ava Green.
His plans to continue helping Crispus Attucks thrive as an organization that improves lives in York County. He is being honored for his many years of consistent work with children of our community.
Ailiyah Harley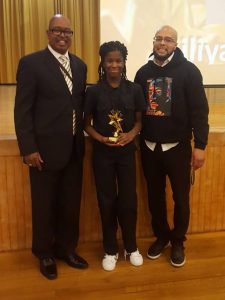 Ailiyah was born on November 25, 2003 in Baltimore , Maryland. She has been attending Jackson Elementary K-8 since 4th grade.  Ailiyah's favorite things to do are; dance, cheer, tumble and drilling.
She has been at Crispus Attucks since 2014 and her goals are to be in the OGBYN field and plans to travel the world to help people.  She volunteers her services everyday (except) Fridays) as a coach for the 4 and 5 year old cheer squads. Ailiyah enjoys helping her mom-mom (Mrs. Frog) out with various duties for the CA.  Ailiyah deeply respects those that came before her and shows a eagerness to assist those younger than her.
Jonas Lau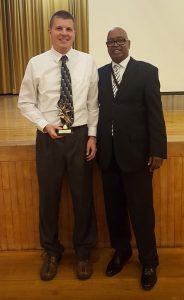 Jonas Lau graduated from Dallastown High School and attended Pennsylvania State University. He graduated with a bachelor's degree and was hired by The School District of the City of York. He attended Millersville University and received his Master's in Literacy.
He has been married nearly ten years and has three amazing children, Hailee, Makayla, and Thomas. Jackie, his wife, is a strong woman who has supported and created many of his crazy ideas over the years.
Jonas is currently in his 12th year of teaching. He has spent most of his career teaching fifth grade. His favorite part about teaching is working with the students. Jonas has had the honor and privilege of working with some of the brightest and kindest children. He is excited to see a world where they are future leaders and thinkers. Jonas also runs an after school program. Over the years the after-school group has studied Shakespearean plays, read novels, and learned how to play chess.
Marissa Shockley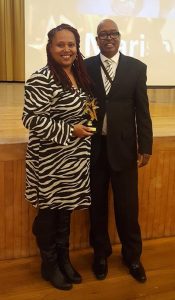 Marisa has been styling hair since 1993, and has owned and operated her own salon, Beneath The Surface Salon, for the last 16 years. While being a loving wife and mother of three, she finds the time to serve as the President and founding member of the YaYa Girls (You Are Yet Amazing). YaYa Girls is a grassroots after-school program for girls ages 5-16 that promotes self-esteem and empowerment.  Marisa is also the Title I parent Liaison at William Penn Sr. High school.  Marisa strives every day to help her clients and community, young and old, to find their beauty "Beneath The Surface."
Camille Sipe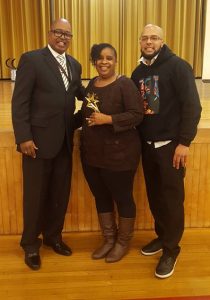 Camille joined the Crispus Attucks family as an intern during her senior year in high school. She is proud of the five sons, one daughter, and two nephews she has raised. Camille has a big heart and is motivated by the sight of children's smiling faces. The joy she receives from impacting the lives of young ones is all she needs to continue to positively affect the community. Camille is an important part of the engine of the CA Rising STARS, allowing programs to operate smoothly and consistently.
Shanika Stephens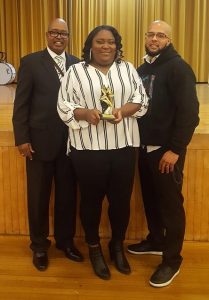 Shanika Stephens is 32 years old, born in York, PA and is a graduate of Lincoln University with a degree in Human Services.  Shanika is currently impacting the youth at McKinley Elementary K-8 and has held various positions throughout the years working with children. She has a keen interest in volunteering and working for the betterment of young people since her first job at age 15.  She is a strong, passionate, God fearing woman ,who values family, integrity, and respect.  She feels like it is her duty to be an advocate for young woman because of the many mentors who have helped her.  Shanika enjoys volunteering with Crispus Attucks because she says it is important to give back to your community and to build valuable relationships with children and families.
Women Living United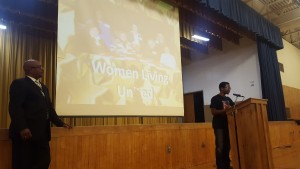 Women Living United is an affinity group for the United Way of York County.  It started in November 2013 and was founded by Reesy Neff.  The original steering committee consisted of 7 amazing ladies that came to together to start this group!  Their mission is "To Unite Women and demonstrate their power to effect positive change as philanthropists, role models, mentors and leaders".
Every year they hold three breakfast events called "Interviews with Inspiring Women" where they interview local women that are having an impact on our community.  They also have an annual event to celebrate the year's accomplishments and invite potential new members to join in the movement. Women Living United also do various volunteer projects throughout the year. The group is grateful to their sponsorships who make it possible for the women to attend the events free of charge.
Women Living United currently have over 240 members and have raised over $300,000 this year for the United Way of York County.