kkkkkkkkkkkkkk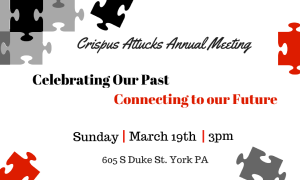 Although policing is primarily a local affair, police-community relationships are not. With the easy share-ability of images and videos via the internet, events across our nation highlighting fatal police shootings and accusations of police misconduct and racial profiling, ripple far beyond the communities in which they occur.
The sad truth is that both sides have experienced brutality and, consequently, have reasons to feel angry and mistrustful. As expected, these feelings can further strain police-community relationships and undermine the cooperation needed to establish flourishing towns and cities.
Yet, in the face of these circumstances, there is still hope. Relationships can be repaired. Time and effort can foster goodwill and build trust.   
The efforts of York County police are a testament to this hope-filled future. They are seeking feedback on their roles in the community, volunteering in mentoring programs and investing in youth, all with the goal of bringing themselves closer to the people they serve.
This Sunday, March 19th, Crispus Attucks will honor the actions of Springettsbury Township Police Chief Daniel Stump, York County Sheriff Richard Keuerleber, and York City Police Chief Wes Kahley with Heart of Change Community Service Awards at its 86th Annual Meeting.
We hope you will join us! With the theme of "Celebrating Our Past—Connecting to Our Future," this event provides an opportunity for Crispus Attucks and the York community to reflect on the past 85 years and come together in recognition of hardworking volunteers and staff, and bright partnerships for a promising future.
To learn more about how York County police are bridging the gap between themselves and the community, click here.