Every year we celebrate diversity and service at the Cultural Thanksgiving celebration. This year we honored several community members and one organization for their outstanding work as a Heart of Change in our community.  These awardees, nominated by Rising STARS staff and participants, have invested in the lives of York County youth and have contributed to the success of the Rising STARS program. Check out this year's winners below.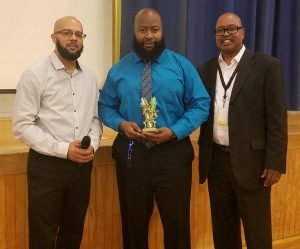 Jonathan Ayers was born and raised in York, and has been in education for the past 9 years. He currently works as a case manager for the Crispus Attucks Charter School, where he says he has been blessed to assist students with special insight due to his own experiences as a troubled youth. In addition to his day job, Jon owns a local detail and automotive customizing shop. He is also pursing a degree in business management as a part-time HACC student. Jon is happily married and has 3 beautiful daughters and 2 lovely granddaughters. He feels very honored to stand before them to receive this award.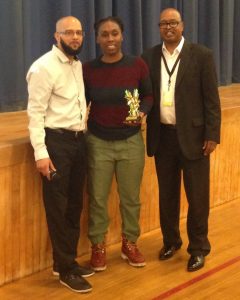 April Collier is extremely active in the community. As the Community Outreach Coordinator for Pennsylvania's Child Foster Care Agency, April plans events centered on preserving and enhancing the family. She partners with local organizations and businesses to provide safe spaces and training for youth referred to her from local schools or from District Judge Haskell. She also partners with Life Path Christian Ministries to provide free weekly community meals and culinary classes, and serves free breakfast and dinner at Union Lutheran.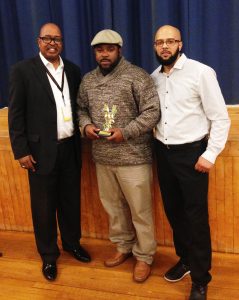 As the President of Boys Club of York, a youth program for kids who live or attend school in the inner city, Tino Conquest is committed to turning today's youth into tomorrow's leaders. He believes positive mentorships are a necessity to help youth choose a positive path of growth and is heavily involved in the Mayor's "My Brother's Keeper Program."  This program designs mentor groups and travels to different schools and programs to speak on and provide continued mentorship.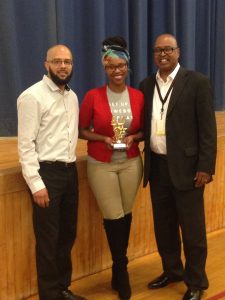 Sharee McFadden is a speaker, writer, social media personality, event coordinator and host, and mindset maven. Her core message to youth is that they have the power to create a life they love. She firmly believes in putting more joy into life, and frequently tells youth to "InJOYourLife." Sharee has also worked with young women for the past 16 years, teaching them how to build their esteem and develop themselves as leaders and young women of purpose and passion, primarily through youth cheer and mentorship. She serves on several boards, including the YWCA Jr. Board. Sharee is the mother of 12-year-old Josiah and a Philadelphia native who has made her home in York.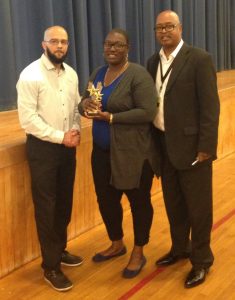 Tanisha Moody, known as Coach Nish, was born and raised in York City. Throughout her youth, she participated in multiple dance, drill and cheerleading teams. This passion led her to coach the BYC Raiders' Cheer and Competitive Cheer Program in 2010, and go on to start her own all-star competitive cheer program, Full Force All Stars, in 2011. Currently, Tanisha is an All-Star Cheer Coach / Technical Director of Spooky Nook's All-Star Cheer Program, as well as the York High Varsity Head Cheer Coach. She hopes to continue her cheer coach journey and make it as affordable and expansive to allow the  youth to experience the Cheerleading Worlds Championship held in Disney, exposing them to national and international competitions. Tanisha is married to Shanoy Moody, a well-respected coach in the community and a  South York and York High Alumni football Player and Band Member. They both have 5 respectful, beautiful children who they adore.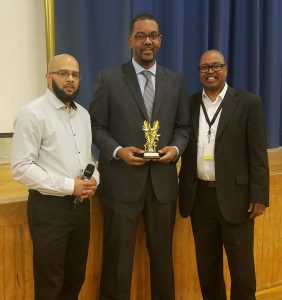 Bryan Wade II, a native of York, originally pursued a career in the music industry, but found his true passion educating and counseling students. After attaining a Masters Degree in Liberal Studies and one in Education from North Carolina State University, Bryan went on to lead the New Hustle Counseling and Mentoring program for the York City School District. He later worked as a School Counselor in Baltimore  before transitioning back to York. Bryan currently serves as the Parent and Student Program Coordinator for Helen Thackston Charter School, where he has started the school's first athletic program – and it's recognized by the PIAA!
Bryan also serves as the organist, Men's Ministry Leader and vacation bible school leader at Bible Tabernacle Christian Center. He is a member of the Black Ministers Association and assists in the education department. He has led prayer walks in the community and is a key member of Judah in the City of York and the York Community Outreach Alliance. He and his wife, Lateefah Wade, currently reside in Dover and have three beautiful sons: Nehemiah, Barak and Zion.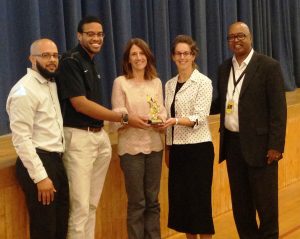 Johnson Controls is a global diversified technology and multi-industrial leader serving a wide range of customers in more than 150 countries. Their commitment to sustainability dates back to their roots in 1885, with the invention of the first electric room thermostat. Diversity is one of their core values, and they work to ensure a diverse, inclusive work environment for all employees. One way they create stronger connections is with Business Resource Groups (BRGs), mini-communities within the larger organization that focus on networking and community relations.
The Community Involvement Committee of the BRGs provides opportunities for volunteeris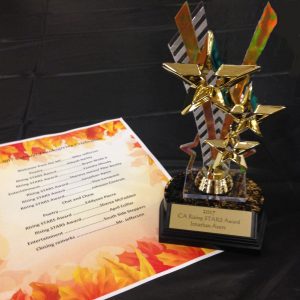 m, enhances community and outreach initiatives, and helps their employees become leaders in the communities they serve. In the fall of 2016, the Women's Resource Network and the African American BRG Community Involvement Committees partnered with  Crispus Attucks on a variety of initiatives to benefit youth, including: donations drives, the Mother-Daughter Tea, the Night of Extraordinary Gentlemen, and the Early Learning STEM program. They look forward to continued collaborations in helping CA fulfill its commitment to serving those in need and enhancing the quality of life for people of all backgrounds and walks of life in York.