Our Early Learning Center was filled with excitement this morning as sounds of laughter, singing and instrument-playing permeated throughout classrooms and hallways. York City School Police and their S.A.F.E. (Safety, Accountability, Fitness, Etiquette) Camp participants came to read, play, and brighten the day of our little ones. S.A.F.E. Camp is a free, 3-week summer camp program offered by the York City School Police Department to youth ages 9 to 12. "Kids from schools all around York County…Central, Northeastern, Dallastown and York City participate in our program," said Officer Quinn Johnson.
Similarly to our Rising STARS after-school and summer enrichment program, S.A.F.E. Camp teaches youth self-discipline and good conduct, while focusing on fun ways to serve York's community. Their first stop…Crispus Attucks! "Today's theme is Circle of Life," explained Officer Johnson, "where campers start with a visit to a local early learning center to play with children and end at a nearby assisted-living facility to visit seniors."
Over 30 campers interacted with our little ones – painting, building blocks, playing musical instruments, reading books, and more. One little girl smiled ear-to-ear as an older girl sat with her on a bench at our rooftop playground. Then, she quickly ran off to the slide, but not before grabbing the older girl's hand in friendship.
Several York City School Police Officers participated with our youngsters as well. Large and muscular in stature, one knelt down to toddler-level to play "tea party," while another played table games. Chief Michael Muldrow played toy drums with a few preschoolers, humming along while their little voices sang "Baby shark, doo doo doo doo doo doo…" These officers and older children gave our early learners a sense of safety and friendship today. These types of community connections are critical in their development, especially during times of uncertainty.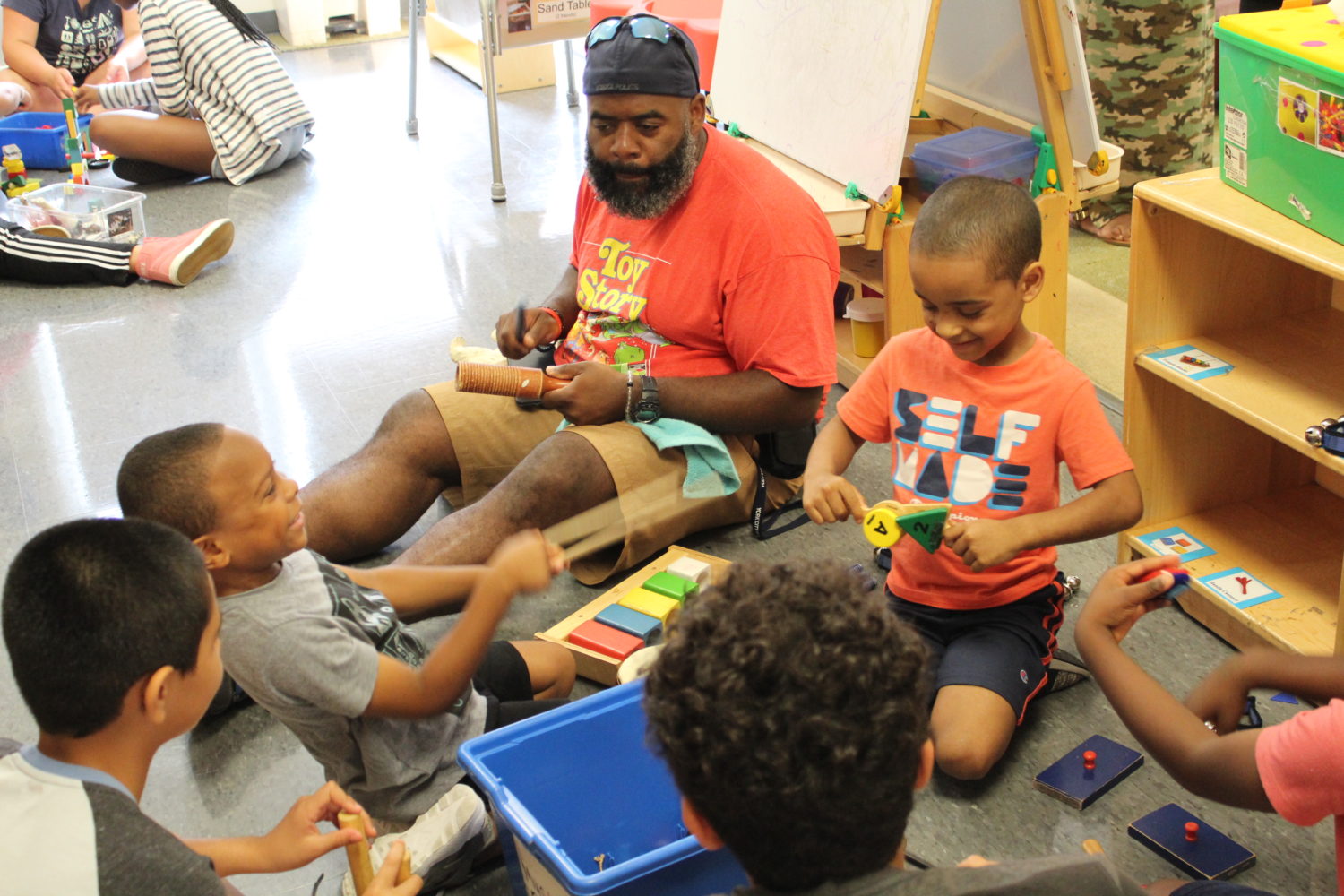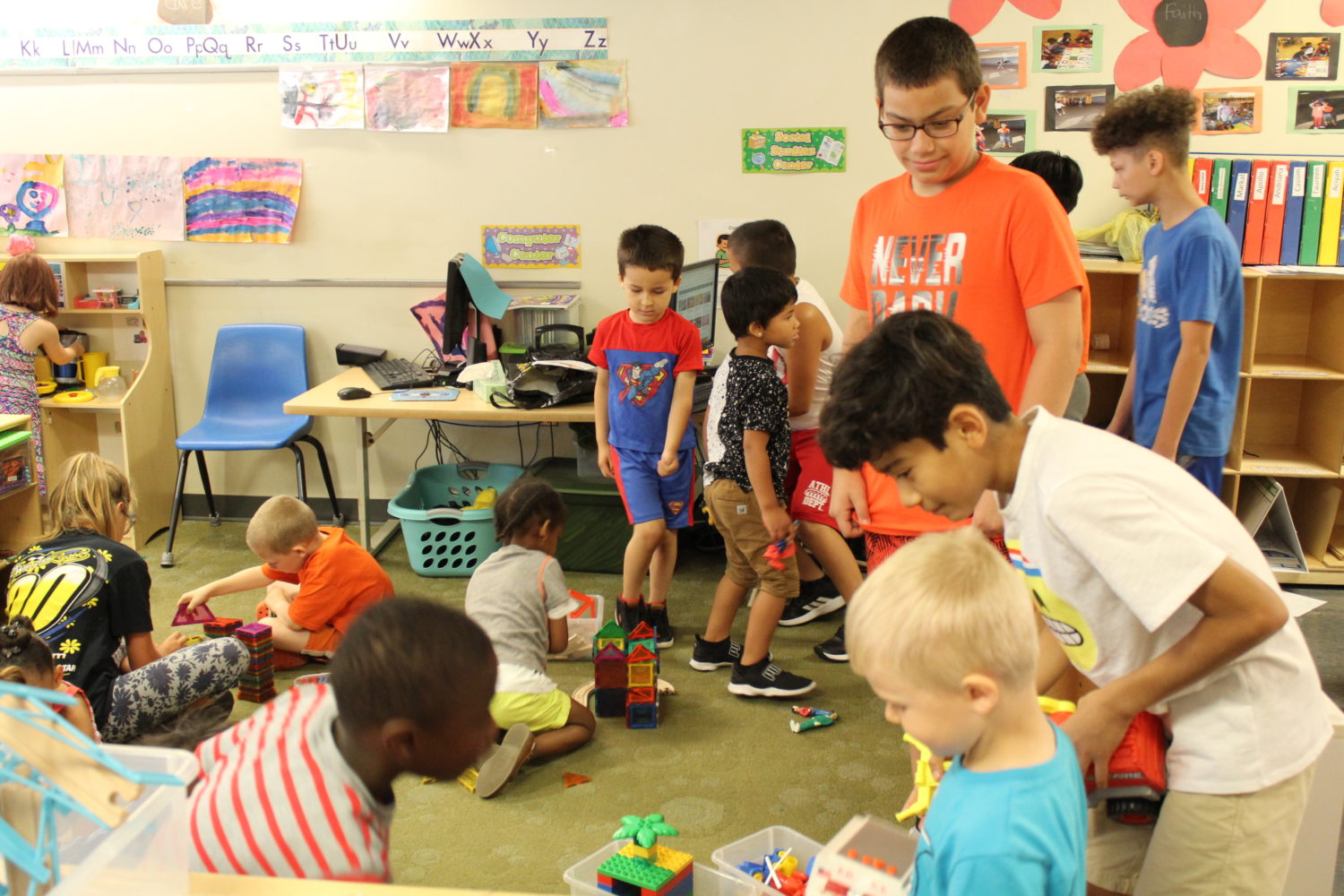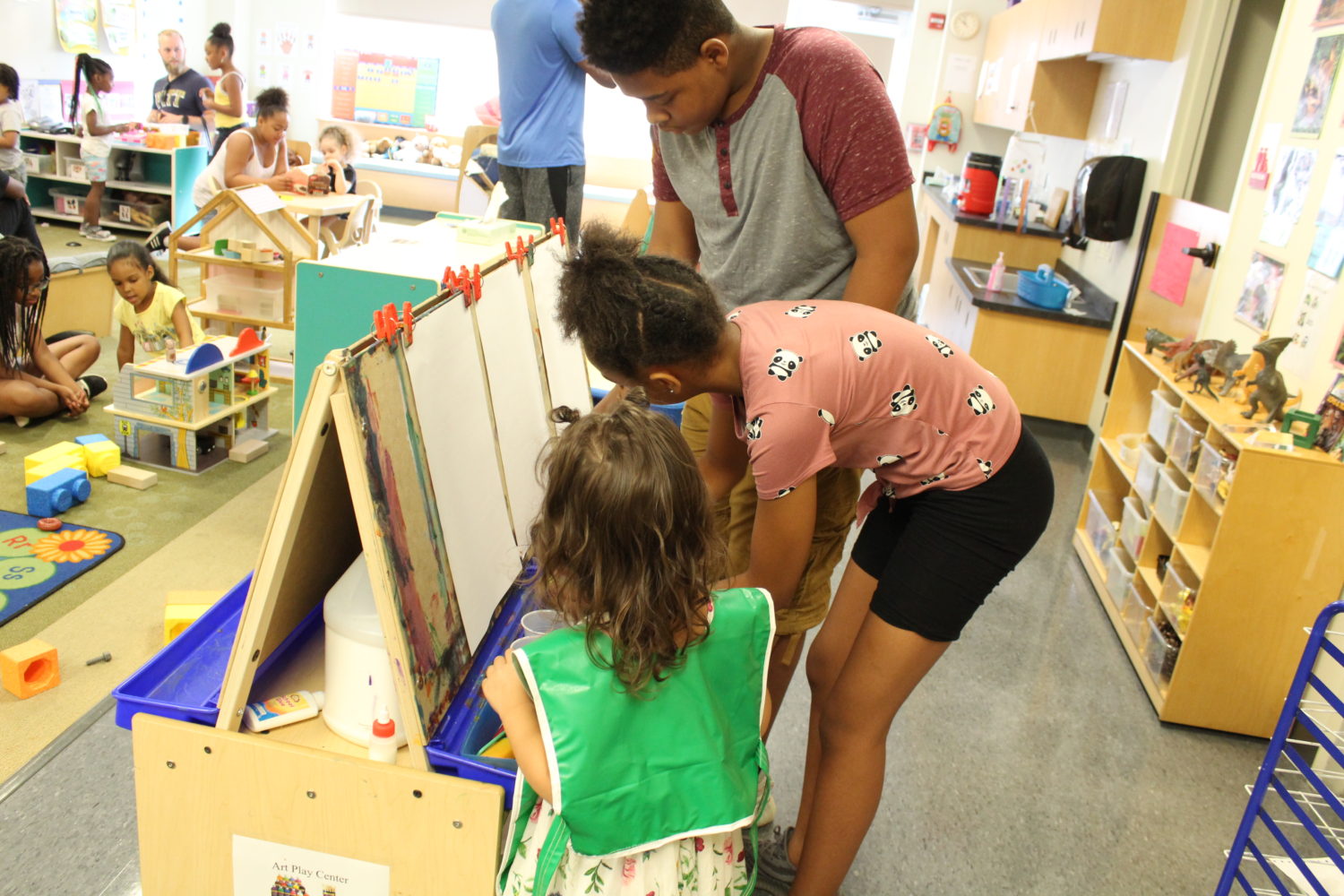 York City School Police S.A.F.E. Camp Visits ELC