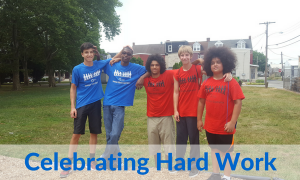 The Center for Employment & Training's HYPE program finished the summer with a fun- and snack-filled field day for all of the participants.  HYPE stands for Helping Youth through Prevention and Education.  The program provides students young adults with a paid summer job that helps the York community in many ways.  This summer, these jobs varied from assisting with child care to helping residents with yard work.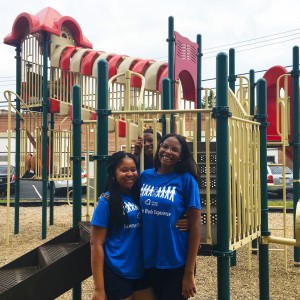 Students Gain Experience
Participating in work that gives back to the community has a way of empowering these students.  Amirah described the program as a "fun and challenging learning experience." Through dedicated themselves to a job for the summer, many students learned the value of respect, hardwork, and communicating as a team. "You need to be accountable and you can't bring your bad attitude to work," Jayquan shared about his takeaways from working with the Community Progress Council. Alex really valued that the program "gave [participants] an education for a real job. [He] learned soft skills like handshaking and presentation for the first time with CET."
This program influenced participants' ideas about their future endeavors and careers  their.  One student expressed five different professions she would like to have; She viewed the HYPE program as an initial step to understand different workplace settings. Reed, a Dallastown student, also wanted to gain job experience before going to college for film production. The majority of students see the benefit that the HYPE program offers for their future, displayed by the many second-year participants.
Community Wins Assistance and Leaders
This sentiment was expressed by many of the other youth including Nekaybaw who "worked outside and cleaned up trash and helped clean up a yard." Many of the new participants looked up to the second-year students and are committed to coming back next summer for the expanded responsibilities and experience they can earn. from  to take part again next summer. When they return they will even better leaders for the group and in time the community.
Overall, the HYPE program is providing these youth with learning opportunities and skills for their future.  It is definitely more than the average summer job.