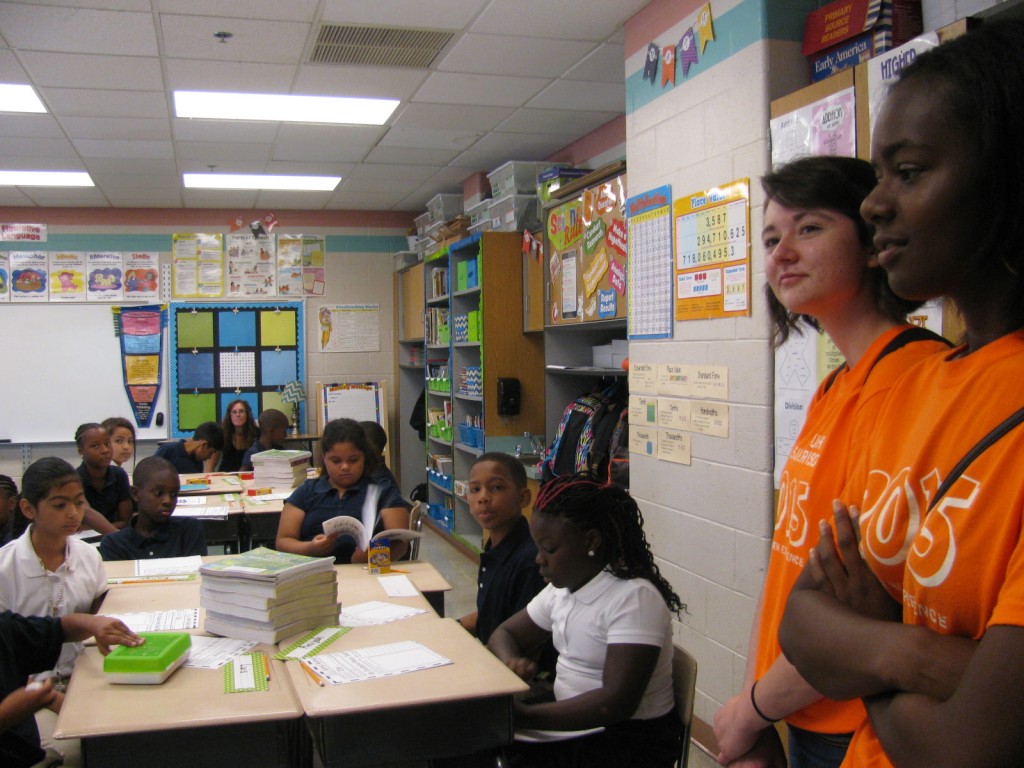 A summer job is a key opportunity for students to learn and practice their career skills. Through our Center for Employment and Training, more than 100 students gained work experience in York County this summer. Leaders like Samyia and Candace reflect the amazing growth we hope that each student strives to achieve. Samyia just graduated from William Penn High School and looks forward to joining the Air Force's Catastrophe Relief group in November. Candace is a graduate of Dallastown High School and will be a sophomore at Gordon College, in Massachusetts; she is double majoring in Social Work and Juvenile Justice with a minor in Nonprofit Management. Both girls had the challenge of supervising groups of other participants during the Summer Work Experience program.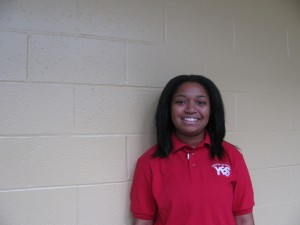 Reflecting on the summer, both girls spoke about what they learned during their 6-week experience. After the Center for Employment and Training interview, they were selected, along with five others, to lead the larger group of students. As a supervisor, they delegated tasks and encouraged workers to represent themselves well at their work-placement with proper work ethics, attitude, and behavior. They tried to get to know each person they were working with and discover the best way to inspire them to help the group succeed.
The girls worked through many challenges while building their leadership skills this summer. They were the only female leaders, and it took some effort to connect with the other leaders who were friends before the start of the Program. The workers they supervised were peers of the girls, some a bit older than them. It took time for them to build the trust and earn the respect of the students they worked with. The girls noticed a difference from their work experience in other towns in Maryland and Massachusetts. They both felt that people in York are more apt to remind them of what their race is and make assumptions about who they are or what they could expect from them based on their preconceived judgments. They hope that people in York will make the effort to get to know each other before making assumptions and use race as a bridge rather than a box to place people in.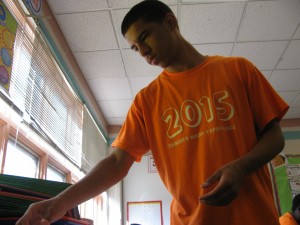 Throughout the summer, the girls' leadership skills continued to build as they worked through many different experiences. Samyia spent the summer floating between projects that needed help. With the always-changing environment, she quickly grew in flexibility and learned to adjust to different situations and groups. Balancing friendship and leadership was a learning curve for Candace to master, in the end she has learned that "being a supervisor is not about being their best friend." However, the girls have become very close to many of the students. Their pride beamed when speaking of the two workers who were offered permanent positions at their work placement. This leadership opportunity allowed them to connect and inspire other students to achieve their own education and career goals. Candace and Samyia are grateful for their summer work experience through Crispus Attucks and the skills they developed through this program.