Edquina Washington is a York native who once was a "Crispus Attucks kid." She went to our Early Learning Center as a young child and grew up to be quite the successful business woman, York City council woman, and perfect fit for her new role as Community Development and Housing Director at Crispus Attucks.
She accredits much of her success to her early years at Crispus Attucks. "I know that I wouldn't be where I am today, had it not been for the education and values I received at CA," she said. Edquina persevered through college, earning herself a Master of Science degree in Human Services from Capella University and a Bachelor of Science degree in Criminal Justice from York College of Pennsylvania.
Edquina believes strongly in the the importance of Servant Leadership. "I have always considered CA home and a key component to shaping me into who I am today, understanding the value of serving in our community, while leading with integrity and respect to evoke change," she said. She currently serves on the Lincoln Charter School Board (Chair), York County Economic Alliance WBCO Advisory Council, and the Salvation Army Advisory Board. Edquina additionally serves as a York City Council Member, is CEO/Founder of Redeemed Queen, LLC, and a published author and Ordained Elder.
Some may recognize Edquina from her previous role as Director of Community Relations under the Administration of former Mayor C. Kim Bracey. In her new role as Community Development Director, however, she plans to ensure Crispus Attucks, in its entirety, maintains its heritage as a cornerstone for a thriving community. She also plans to enhance the housing and community development portfolio, while meeting the continuous needs of the York community, "Giving them a hand up to live the American dream."
Edquina is the proud mother of three, who are following her legacy where it all began…at our Early Learning Center. Read Full Bio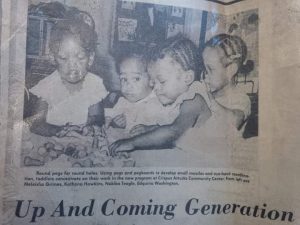 Edquina lives by these words: "The important thing is this: to be able at any moment to sacrifice what we are for what we could become."  – Charles Dubois
On behalf of Crispus Attucks, we welcome Edquina to the team for The Heart of Change!