Economic Revitalization
We bring new businesses to the York community by renovating and rehabilitating historical buildings.
The Greenway Tech Centre is occupied by Wellspan Health and helps bring health services to downtown York.
The Loretta Claiborne Building provides space for education, healthcare, and food service professionals in Southeast York.
Historic Preservation
We educate the York community on architecture and history through the renovation of the Goodridge Freedom Center & Underground Railroad Museum.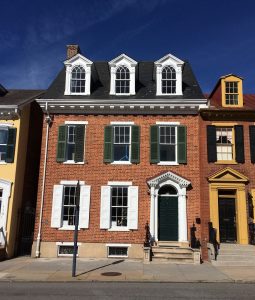 About the Center
Located at 123 East Philadelphia Street, the Center is the only African-American museum in York, and one of the select few locations to be part of the National Park Service's Network to Freedom as an authenticated site used in the Underground Railroad. The Center is open for First Fridays and for special events throughout the year.
Who was Goodridge?
Born a slave, Goodridge became one of the richest men in York through entrepreneurship and determination, yet risked everything to help strangers reach their freedom. You can learn more about his inspiring story through the Center's website and by scheduling a visit.