The former home of the Himes Motor Company, the renovated Himes building houses the BizTown project of Junior Achievement of South Central PA.  The Himes Motor Company was a car dealership in southern York City.  The Crispus Attucks Community Development department renovated the building at the request of Junior Achievement.
Quick facts about the Himes Building: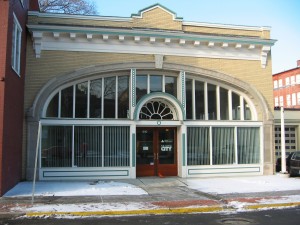 Reopened September 19, 2002
Located at 610 South George Street
Staffed by 5 employees and numerous volunteers
Houses a mock business community
Serves 5th & 6th grade students from York County schools
Junior Achievement of South Central PA owns the property
The Greenway Tech Centre is occupied by Wellspan Health and helps bring health services to downtown York.
The Loretta Claiborne Building provides space for education, healthcare, and food service professionals in Southeast York.