Crispus Attucks provides safe, affordable housing for low to moderate income residents. Our housing units include 1, 2 & 3 bedroom apartments and single family homes in the southeast neighborhood of York. The Housing Program provides referrals for our tenants to other agencies and services. Select renovated houses offer home ownership opportunities.
Our bilingual staff works diligently with tenants to provide them with safe, affordable, low/moderate-income housing. They also work with other community agencies that will assist our clients to help them improve their lives.
The Crispus Attucks Association's commitment to provide low-income housing to the York community has reached a critical juncture. We have begun to evaluate current neighborhood needs, homeownership opportunities, partnerships with other not-for-profit organizations and the forging of new business partnerships. This evaluation will carry forward as we look to restructure the ownership structure, rehabilitate properties and fill the service gaps that exist in York.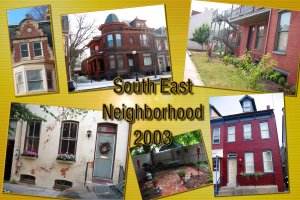 The Maintenance Department maintains an inventory of supplies, a workshop area to repair large items, and space for additional training of YouthBuild students who may work nearby. This arrangement helps to save costs by allowing for better monitoring of equipment and supplies, consolidating services, and promoting efficiency of staff time.
The maintenance of our low-income housing units is a primary concern for the department. We continually strive to provide the best service 24 hours a day, 7 days a week.
If you are in the market for housing in York, please take a look at our recently published list of available units. Please call our housing department at 717-848-3610 ext 242 or ext 253 with any questions.
If you are ready to take the next step and commit to a Crispus Attucks unit, print out a copy of the rental application below. Once you have filled out the application, bring it with the following items to our 613 South George Street office to complete your rental application:
State Issued IDs - required for all adults who will be residing in the unit
Social Security Cards - required for all family members who will be residing in the unit
Proof of Income, including:

Eight (8) pay stubs of your current employer(s)
Unemployment compensation letter
Child support/domestic relations court order documents
Social security award letter
Department of Welfare cash benefits
Six (6) most recent bank statements
Home ownership is one of the cornerstones of a stable neighborhood and a vital economy. Crispus Attucks Community Development Department is committed to supporting sustainable home ownership efforts within the southeast neighborhood.