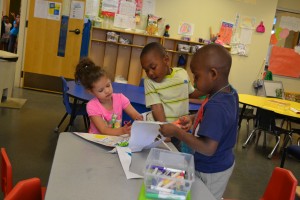 "The children of today will be the leaders of tomorrow." 
The Crispus Attucks Early Learning Center has been developing leaders for the York community for more than 75 years. Some examples are: Dr. Julia Hines-Harris, Mattie Chapman, football great Woody Bennett, and many, many others. Early intervention, along with quality programs and a genuine love for children are some of the many ingredients in developing a child's mind. We partner with our Early Learning Center parents to provide a caring and nurturing environment for our young people.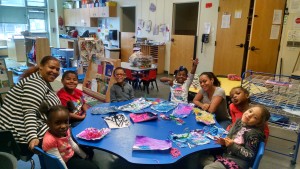 What makes Crispus Attucks Early Learning Center the best place for your child:
A Caring Reputation
licensed by Pennsylvania Department of Human Services – providing quality childcare since 1937
currently serves more than 200 children, ages 3 months – 12 years
Extraordinarily High Standards 
one of only eight NAEYC Accredited centers in York County (National Association for the Education of Young Children)
has the highest 4-STAR Rating in the Keystone STARS Program – exceeds state health and safety licensing requirements
has 10  teachers with higher education degrees: 2 Masters, 4 Bachelors, 4 Associates
has 3 teachers with a Child Development Associate Credential and 10 working towards this credential
teachers continually exceed state requirements for number of training hours per year
classrooms scored higher than the state average when rated by an Early Childhood Consultant using a National Environmental Rating System
Focused on Learning
new building designed to foster learning with a rooftop playground, dedicated art and music rooms, multi-purpose room, and two infant, two toddler, four preschool, and three after school classrooms; the building opened in January 2010
actively involved in the school readiness initiative with Focus on Our Future and the York City School District to prepare children for kindergarten and a lifetime of learning
completes developmental assessments three times per year using the Ounce Scale for Infants and Toddlers and Work Sampling for preschool students
employs a Certified Art Teacher who plans creative and challenging, interactive lessons
partners with the Weary Arts Group to provide music and arts education as part of the daily curriculum, which boosts young brains, improves academic achievement, enhances creativity, and improves memory, language, reading, critical thinking skills and more!
Flexibility For Your Family
multiple payments options: Subsidy from Child Care Consultants, TANF, and/or Private-pay
offers a Pre-K Counts classroom for 20 students from 

8:30 a.m. to 2:00 p.m.,

 which includes a nutritious and balanced lunch
provides before & after-school care and transportation
If you are interested in enrolling your child in our Early Learning Center, please contact 717-718-9620.
The Crispus Attucks Association is a United Way of York County Partner Agency. The Early Learning Center Program receives funding from the United Way of York County.