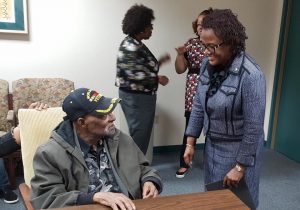 Check out this piece from Fox 43 News for more.
We were honored to host York Mayor Kim Bracey at our Active Living Center. She spoke with our seniors about the City of York's sewer rebate program, an initiative that helps eligible York homeowners offset sewer expenses and stay safe and independent in their homes. Applications for the program are due June 1, 2017. A representative from the city's public works department said she is happy to talk with residents and will remain flexible to ensure those who are eligible receive relief.
Click here to learn how to apply.